2019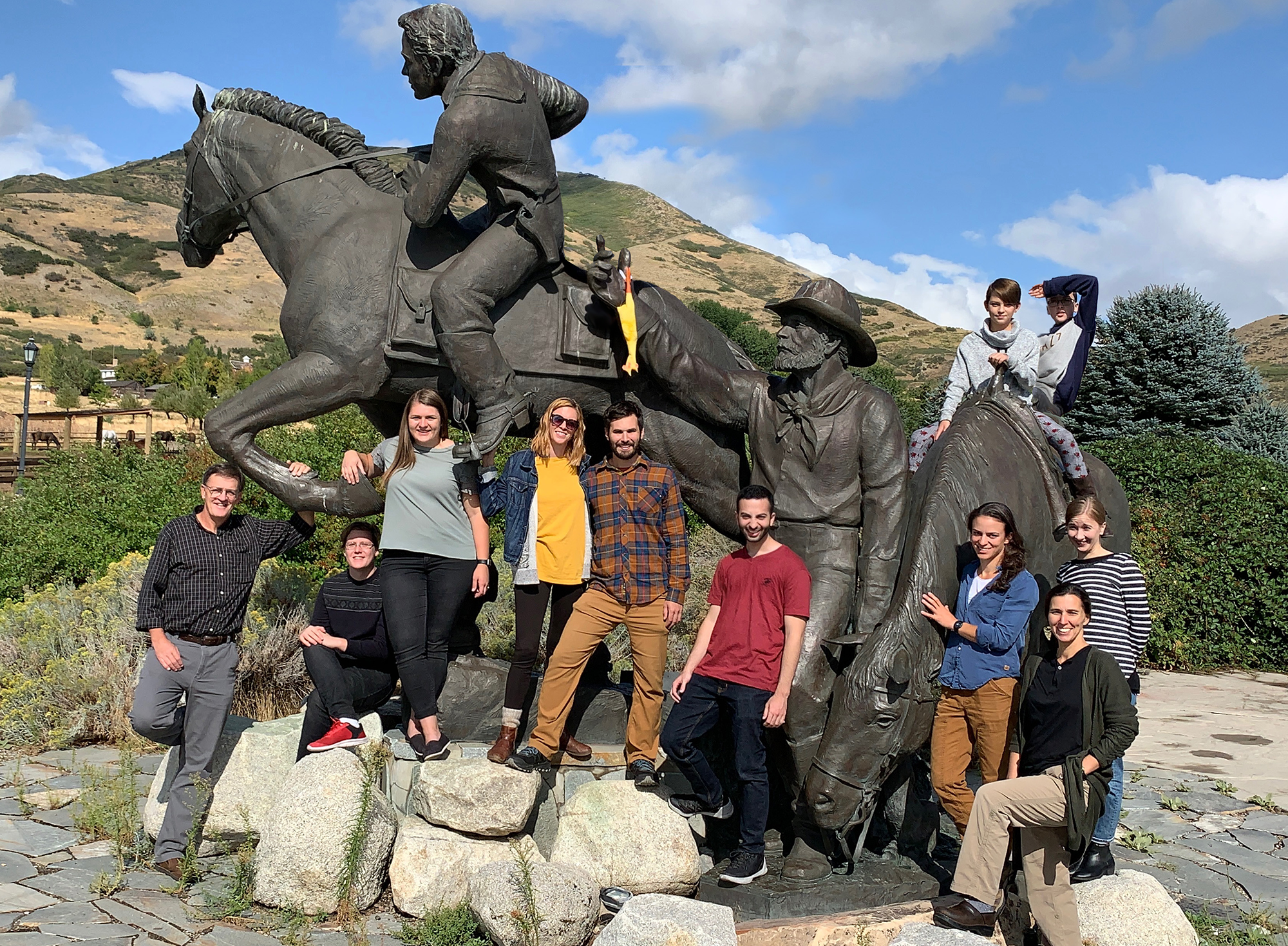 Clayton-Bush lab at Changing Horses sculpture near our campus, which commemorates the Pony Express, which operated in the 1860's.  Pony Express riders were professionals;
the sculpture depicts one refusing to accept a rubber chicken with incorrect postage.  From left to right:  Dale Clayton, André Watson, Jessica Stanley, Jordan Herman, Graham Goodman, Arthur Carvalho,
Kristen Hobbs, Sarah Bush, Cynthia Shaw and, on horseback, Sonora & Austin Clayton.